Distance learning is a technological jump no-one expected to be put into practice so soon and on such a scale.
Yet here we are, parents and schools working together to ensure our younger generations are keeping their education on track.
As teachers carry out lessons at a distance to students seated at kitchen tables in pyjamas, many online education platforms have started to offer their resources for free. With days and weeks stretching out before them, parents may be interested in discovering what other initiatives are out there that will bring diversity to the 'homeschool' day.
We have therefore compiled a list of great, innovative learning platforms and ideas to help parents and students through this unique time in education.

Infants
Gill Explore – animations, worksheets and activities on lots of subject for junior infants through to older students
Mash – a 60-page parent-at-home PDF filled with activities, YouTube profiles, websites and downloads for entertaining and educating infants at home
Redtedart – a YouTube channel with a playlist dedicated to generating at-home crafting ideas which require only basic supplies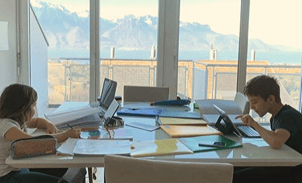 Primary and Lower Secondary
Khan Academy – a leading free learning website filled with courses, videos, articles and lessons on every subject taught in schools (in many different languages)
Book Creator App – students may create their own eBooks (or for a non-digital activity, get students to handwrite stories, non-fiction pieces or plays that they can then act out to develop not only their creativity and writing ability but also their confidence)
Seterra – geography and science quizzes in English, French and German (competition is a powerful motivator, so doing quizzes and trying to improve on their personal scores will help students improve their knowledge whilst having fun)
Kahoot – millions of quizzes to do and the possibility of making your own to then share with friends who will be able to compete against you from their own homes
Tynker and Code.org – coding platform for students who want to refine their skills from home. Tynker is free to use until May 2020 and Code.org is free.
Brainpop –

a trusted English, French and Spanish learning resource supporting core and supplemental subjects for primary and middle school students (free for all families during school closures)

Taleming – numerous great podcasts and free stories to listen to in French for younger children, as well as dozens of French learning resources
Prodigy – a free math platform for students aged 6 to 14
Duolingo – an app to help students keep up their languages
Traditional activities like reading, doing sports and playing in the garden (skipping, tag, trampolining, etc.) are great ways to break up the online day.

Upper Secondary
Podcasts – There are a number of interesting and informative educational podcasts to choose from (the IB has its own) to bring variety to the 'homeschool' day.

[1]

Research has shown that we take in information better when we're active, so downloading a podcast to listen to whilst out walking could be the ideal way to break up the day and study more effectively.
Khan Academy – mentioned above, but also has great resources for older students
Duolingo – mentioned above for keeping language learning going or to learn a new one!
Online Threads – check out online student threads like these for IBDP resources other students have used and rated
Lanterna – great IBDP resources from ex-DP students, 'How To' revision guides, a blog with handy tips for productive IBDP study, and 1 hour of free online tutoring during the Coronavirus school closure period
Maxicours – countless online resources in French for students from 4 to 18
Great Youtube Teachers – a compilation of video makers and teachers respected and rated by past IBDP students
Free Ivy League Courses – curious and motivated students can check out the free courses currently offered by 8 Ivy League, as a way to encourage social-distancing
Google Arts & Culture – students may lose themselves in this virtual database of the world's museums and galleries, cultural landmarks, stories, articles and more
IBDP students can also use this time to study chapters they may not have had time to delve into yet. To diversify their day, they could set themselves a target number of chapters to study in one subject, then try a past paper and later do a KAHOOT quiz with their friends. Variety is a great way to keep us stimulated!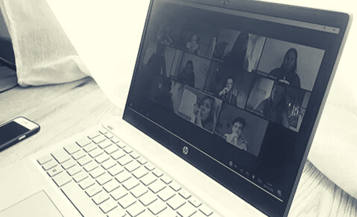 [1] https://well.blogs.nytimes.com/2016/07/28/muscle-mnemonics/