International schools like Haut-Lac offer so many great trips and events that our calendars fill up fast. Yet, when a country has as rugged and diverse a cultural landscape as Switzerland, it's important to make the most of it! So why not take the kids out and hit up some of these places as a family?
Go thrill-seeking
Did you know that Switzerland is home to the highest train station in Europe? Put work aside for the day and travel 3454 metres up to the Jungfraujoch station. With dramatic, daring scenery all around, including the famous Eiger, Jungfrau and Mönch peaks, it's hard to think of anything but the view – unless, of course, you're afraid of heights.
At the top, the Aletsch glacier will reveal itself in all its glory, the most extensive Alpine glacier there is. It might be better to visit it sooner rather than later though, as the ice is retreating year upon year!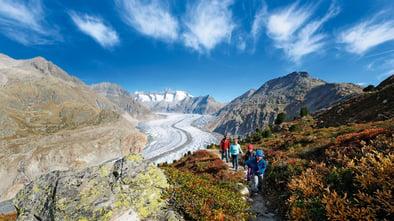 Visit Gruyères and the Pays d'En-Haut – on an empty stomach
An old, medieval city, Gruyères is charming and traditional, bringing to mind the quaint villages of German fairytales. Great for a walk around and a visit to the castle, the region also boasts a cheese factory and a chocolate factory! Load up on culture and then on some great, Swiss food!
When you are full of cheese and Cailler chocolate, perhaps it is time to take a ride on the year-round toboggan track at Moléson, and finish off with some delicious meringues and double cream. We promise the fresh mountain air will help all that food go down!

Take a hike!
Quite literally. The Vaud/Valais end of Lake Geneva is a great place for hikes, as every peak and hill is engraved with well-trodden paths and walking trails. Hardy climbers can scale the Dent de Jaman, or do a two-way (one-way also possible) trip up/down the Rocher-de-Naye. Jump over meandering streams and push back the leaves of evergreens as you wander down the Gorges du Chauderon, or take the easy walking paths that follow the Rhone river from Bouveret through the flat plains of Villeneuve into the Valais.
There are paths and itineraries for walkers of every level, so bring your little ones, your teenagers or your own parents, and get out into some of that fresh, Swiss mountain air. A good, long walk is also a great excuse for a mountain meal afterwards too.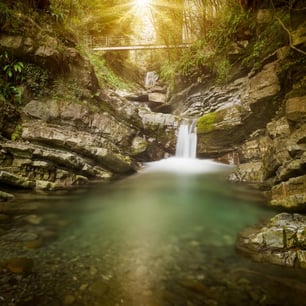 Visit the lakes
Dotted around the Lake Geneva region, our Haut-Lac families are already just a stone's throw away from an outstanding view every day. One of Switzerland's best assets is its scenery, including the many other lakes that pool around the country.
Zürich, Lugano, Lucerne… take your pick! All these cities border on some beautiful lakes. In the summer, swimming is a must, as is pedalo-ing. Winter is a marvel of frost-draped trees and glittering snow. Every lake has its own character and many are also rimmed with cycle tracks, so why not challenge yourself to visit them all?
The cities and towns themselves are also worth visiting, if only to see how vastly Swiss culture can vary depending on the part of the country you're in.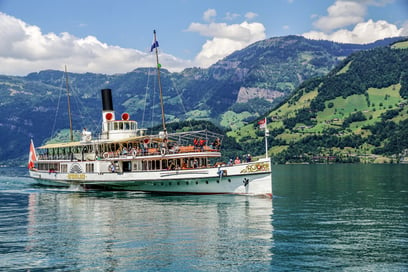 Elementary, dear Watson!
For fans of Sherlock Holmes, Switzerland hides a great treasure. The infamous Reichenbach Falls, site of the cunning detective's death, are not too far from Zürich and they are tremendous to witness!
750 crashing cubic metres of water plummet down the falls every second, creating a sensory experience to thrill both adults and children alike. Real daredevils can rent canoes and paddle up to the falls to bathe in the spray. If not, one can also watch the spectacle from a boat or take pictures safely from land. Whichever you choose, you will make a family memory to treasure. It may even act as the diving off point to develop an interest in Sherlock Holmes and dear Dr. Watson.
Of course, Switzerland is a cornucopia of exciting adventures and unbelievable views, so feel free to start off here and explore directed by your own compass. Just be sure to have fun and make the most of our small but mighty country.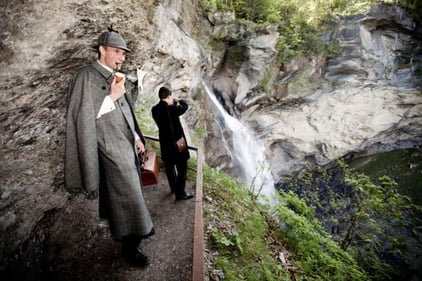 Katie Harwood