Introducing Jenny Quénard – an Haut-Lac alumnus bringing an exclusive, new experience to Haut-Lac camps!
After almost ten years away from Switzerland, Jenny is back as a consequence of COVID-19, but more excitingly, to embark on a collaboration opportunity with us at Haut-lac International Bilingual School, her old school.
First of all, we caught up with her to see how these past few years have treated her.

What did you get up to after leaving Haut-Lac?
I trained full-time at Saddlebrook Tennis Academy in Florida before going to Babson College, a business School in Boston, to study business and entrepreneurship and play Varsity Tennis for 4 years. After graduating in 2018, I joined the founding team of a New York-based start-up called Vacations with an Artist (VAWAA).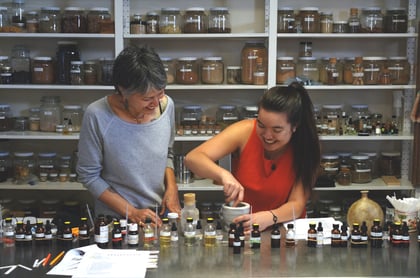 How did you get on at university?
My university experience was incredible and opened up a whole new world to me. Babson College is quite renown for teaching entrepreneurship, so l knew l would have a solid foundation no matter what l chose to do in the future.
We were thrown into the deep end right from the start, and were asked to launch and operate our own businesses in teams within our first year. This experience made me realise l have the character it takes to do well in the world of entrepreneurship, especially using the drive and grit I accrued over years of intensive tennis training and competition.

What makes working in a start-up different, for our students who might be envisaging such a path?
Entrepreneurship is always described in quite glamorous terms, but it is extremely tough. The difficulties of this high pressure experience are clear – it entails long hours, immense flexibility, willingness to experiment, and a constant "growth mindset" to accept failures, learn from them and keep moving forward.
However, it is also so empowering and rewarding to watch a business grow and have a hand in so many aspects of how it is run. It enables me to work in a fun, flexible way with travel opportunities, creativity and passion aplenty. For instance, the founder and l moved to Los Angeles and Mexico City for a few months!

What is Vacations with an Artist?
Essentially, we curate private holiday experiences for people and families who want to learn a craft with a master artist or craftperson abroad or within their own country for 2 to 7 days. Having been on a VAWAA myself, I can honestly say it's such an incredible experience that unfolds organically and differently for everyone. In an age of technology and burnout, VAWAA shines a light on the therapeutic and emotional value of working with one's hands and learning. It is also great for kids to learn more about the types of art that exist around the world, and to get to try something they might otherwise never have known about! We collaborate with 90 artists in 28 countries, curating the list very specifically so as to celebrate craftsmanship and the passing of inter-generational knowledge.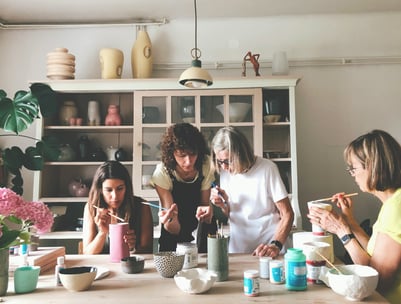 How will Haut-Lac and VAWAA collaborate?
When COVID-19 struck, our first thought was "How can we best serve our global community right now?" . That was how we created a new gem: VAWAA online. We started hosting communal 1-2 hour online lessons that people from around the world could tune into to learn from an artist – either in standalone sessions or as part of a series.
I am so excited to trial VAWAA Online with my old school and to introduce it to groups of children on its summer camp programme! Kids in the multi-activity and teen camps will get to learn a craft with a carefully selected VAWAA artist, and hopefully show off their pieces during an exhibition at the end.
It is great to give kids the opportunity to learn about a new culture, gain a new skill and have a piece of work to show for it at the end. I'm really keen to be merging VAWAA with my childhood school –
and we couldn't agree more. An Haut-Lac student will always be an Haut-Lac student, and to work with Jenny as a young adult now is so gratifying. Let the art classes commence!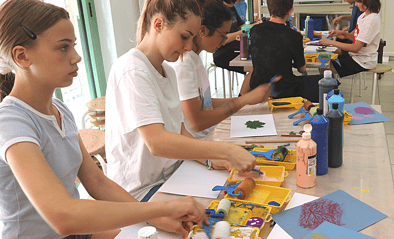 Katie Harwood