Twenty years after moving to St-Légier, Haut-Lac International Bilingual School has become synonymous with the beautiful village. With its jaw-dropping situation over Lake Geneva, staff and students are treated to a new iteration of the iconic view every day through every season.
However, we were not always to be found nestled in this quiet paradise. Over the years, we have filled many buildings with the laughter and buzz of international school life. Do you remember attending school in any of these old haunts ?
1. Starting out in Champs des Pesses (1993-1994)
Back when Haut-Lac had only thirteen students to its name, we made our home in a small building in Mont-de-Corsier. Here, our full-time staff included Jean-Louis Dubler and Neil Harwood as bus drivers whilst Anne-Marie Harwood and Grainne Dubler doubled as heads of school and dinner ladies!
We stayed here for just over one happy year, until like any expanding family, we needed somewhere bigger.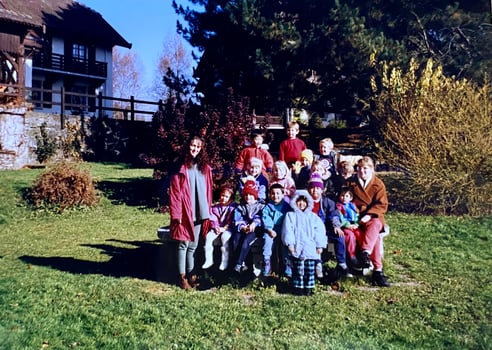 2. Moving to Quai-Maria Belgia in Vevey (1994-1995)
A few years before the world entered the new millenium, we made our own big move to Vevey and life in Quai-Maria Belgia.
This was Haut-Lac beginning to take shape as the school we are today. Classes ranged from nursery to P5 as our student numbers slowly rose. Students often reminisce about playtime in the park, walking along the lake to Corseaux-Plage for swimming lessons and getting an ice-cream by the little beach nearby after school.
Older alumni might even remember taking the shortcut through a classroom window to get from one part of campus to the next until a door was put in.
3. Expanding into Les Marronniers (2001-2002)
Yes, that is the building that now houses the Haut-Lac nursery for children aged 18 months to 3 years. However, in 2001, the infant classes were moved to this new location in Vevey to free up space for more secondary classes at Quai-Maria Belgia. It wasn't until the opening of the Praz-Dagoud campus in 2014 that the infant & primary sections were brought back under one roof.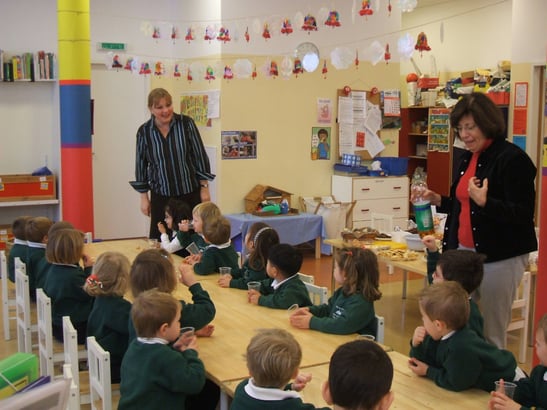 4. Hiking up to St-Légier and the Roches Grises Campus (2003-2004)
This was our first big move up to St-Légier.
With a new class added every year as our Class of 2006 students progressed through school, space soon started lacking once more at Quai-Maria Belgia.
It was therefore time to find a new location for our secondary section. And that's how the Roches Grises Old Building joined the list of Haut-Lac properties.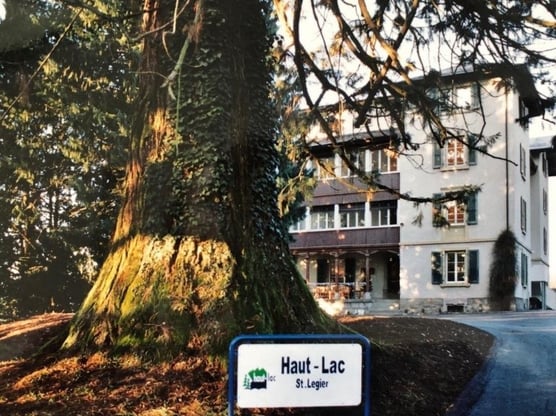 5. Expanding into our first very own building – aka the New Building (2005)

Soon, even Roches Grises grew to be too small to house our ever-growing secondary staff and student body. Thus, the "new building", as we have fondly called it since it's opening in 2005, was built, complete with lots of windows and the best terrace in St-Légier to take in that incredible view!

6. Moving into a new age with the Praz-Dagoud campus (2014-2015)

Despite QMB's incredible location right on the Lake Geneva shoreline, there inevitably came a time when it seemed right to reunite all our school sections together in the same place. As such, we got underway with our most ambitious project yet.
In one short year, the Praz-Dagoud campus went from a hole in the ground to the incredible hub that it is today. State-of-the-art facilities, large classrooms, views towards both ends of the lake... this building takes learning and turns it into something truly special.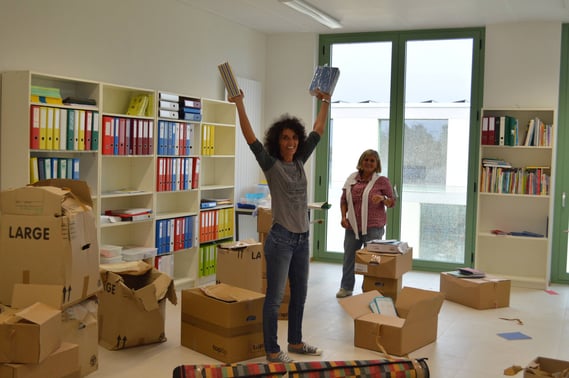 7. And onto new horizons...
With the Boarding House now up and running since September 2022, we've on to our next big construction project - a new secondary school building!
The architects are busy drawing up their plans, and soon we'll be invited to see what they are preparing for the future of Haut-Lac International Bilingual School.
The residents of Blonay-St-Légier are, in fact, signing up here to attend the unveiling of the plans on the evening of Thursday 23 March … So if you're curious and live in the area, do come along and have your say in helping to design our secondary school of the future!
Katie Harwood
Haut-Lac Alumni