With the shadow of distance learning hovering over us all the time, international schools are being pushed to develop their technological competency at an unprecedented rate. They must equip students should the worst come to happen again. However, when confinement measures closed Haut-Lac International Bilingual School the first time round, our advanced technology and expertise with numerous applications helped us to jump into action right away.
A few years ago, we launched a digital citizenship programme to help our students become confident users of digital technology. And now, after our experiences in lockdown, we are more motivated than ever to develop it further. How do we go about it?

By Appointing Digital Leaders
Our Digital Leaders are our primary student technology gurus. Once selected for the role, these leaders shoulder numerous digital responsibilities. They teach their peers and staff to use various apps and software, learn new tech skills, film assemblies and discuss technology at school during weekly meetings with Caz and Geneviève. All in a day's work! We are currently in the process of rolling out our Digital Leaders scheme in MYP1 and 2 so watch this space...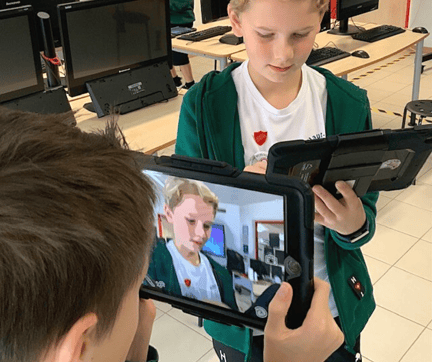 By Teaching Computer Science
Students learn to develop skills their parents could have only dreamed of in computer science. They become familiar with design software, create their own apps, explore the world of programming and much more! The skills these lessons develop ensure students are proficient in the many ways we use digital technology nowadays so that they are well-prepared for the world beyond school. Computer science also reveals the scope of what we can do with technology, and has opened up new pathways for many a curious student to explore.
At Haut-Lac, we constantly update our computing curriculum. This year, our upper primary students are learning to navigate the Google Suite so as to provide them with more opportunities to work on collaborative projects with their teachers.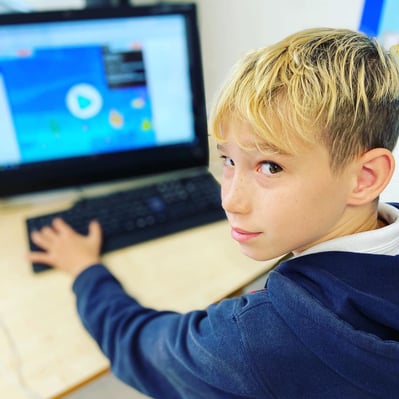 By Re-Enforcing Cyber-Responsibility
With such freedom as the internet allows comes greater responsibility. These days, it is all too easy to hide behind anonymity, a cover which gives people the confidence to do and say things they ordinarily wouldn't. That is why our curriculum ensures students are taught about contemporary issues such as cyber-bullying, confidentiality, personal image and identity. They also learn about the impact their online activity has on the environment, an often-ignored, invisible drain on the planet's energy resources.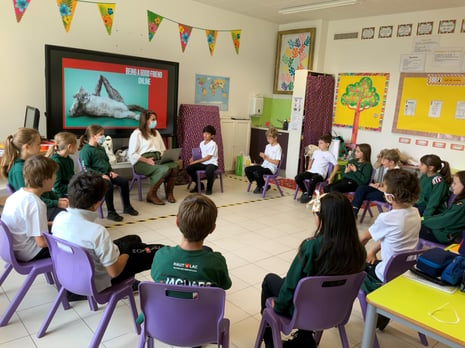 Through these various incentives, our students finesse both their online consciousness and their skills. These are the leaders of tomorrow, so it is vital that we, as schools, impart knowledge that will help them steer us in a better, more ethical and ecological direction.
Katie Harwood