As the autumn sun creeps up from behind the mountains on a cold Tuesday morning, a group of students at Haut-Lac International Bilingual School is preparing for their sports lesson out on the football pitch.
Most people can picture the scene, having been through many years of school sport lessons themselves. However, the ways in which we discuss health with students have changed a great deal in the past few years.
Nowadays, and especially in an academic year as unprecedented as this one, health is considered through various different lenses. It has extended to encompass not just our physical state of being, but also nutrition, mental health and more. So how can international schools best promote such a holistic view of health to their students?
The first thing schools must do is set a precedent. If we hope to inspire students to consider the different things that affect their health, we must lead by example.
And that is done…how?
By providing healthy, filling meals
Back in 2005, English celebrity chef, Jamie Oliver caused outrage amongst many Britons when he pushed the UK government to offer a selection of healthier meals at lunchtime. However, cases of childhood obesity and other issues prompted by unhealthy diets have risen both in number and in our collective consciousness since.
As a result, schools should offer a variety of options at lunchtime to help students eat as balanced and unprocessed as possible. (When in season, produce grown in Haut-Lac's own vegetable garden makes it onto our plates!)
Getting kids used to eating real food rather than quick and easy junk food will help them develop discerning palates and healthy attitudes to food for the future, when they must learn to cook and provide for themselves.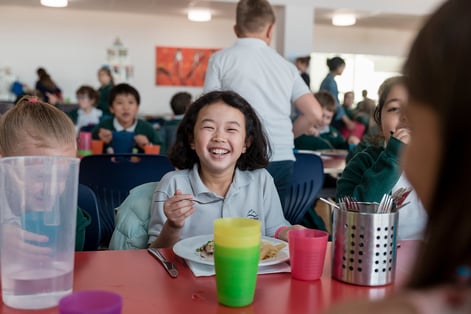 By championing sports classes
Every student hopes to emerge from school with some impressive grades tucked under their belt, but to do so, they must put in the work. However, taking a break from work to engage in physical exercise has been proven by countless TED Talks and research papers to positively impact productivity levels. Partaking in sport is good for both mental and physical health, and as such should be on every school curriculum to provide a balance between academics and activity. It is important for students to keep everything in perspective – there is no need to excuse themselves for wanting to take a positive mental break.
At Haut-Lac, we place great value on sports. In typical years, we participate in many inter-school competitions and welcome a number of elite sport students. We equally champion other hobbies like music, dance, drama, chess… anything that relieves the enormous stress so many students place themselves under. The more we can encourage students to explore their passions and interests, the less stressful the concept of 'school' becomes as a result. Instead of being a place of dread, it becomes somewhere to mix work and play – a progression that has remarkable effects on students' mental health.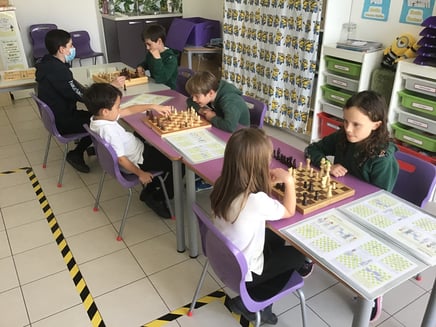 By hiring the right professionals
We can make students feel more comfortable when coming to school by offering them access to the right healthcare and well-being professionals. Hiring a nurse for injuries and illness as well as a counselor are two great ways of reassuring students that their well-being is high in a school's list of priorities.
Mental health is an emerging area for concern in many schools, which is why offering access to a counselor can bring great reassurance and relief to the student body. As per the nature of the job, counselors ensure all remains confidential whilst offering students the chance to offload. Having a non-judgmental ear often makes the difference between having a bad day or a bad year. From our point of view, promoting such a service to students is now an essential privilege. We want all our students to be happy and will do what we can to make that a reality.
Back on the sports field, the sun has fully risen and the students are running up and down the pitch to warm up. The mountains dominate in the background, dusted with a fresh coverlet of early snow. All along the road, the trees shed their burning leaves. Laughter carries on the breeze with the start of a bright, new day. In such circumstances, happiness is never out of reach.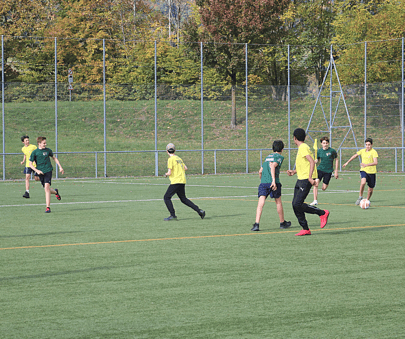 Katie Harwood
If you would like to speak to our school counselor or nurse, you can reach them at rebecca.logue@haut-lac.ch or elizabeth.cachat@haut-lac.ch respectively.