So you're new to Switzerland, or perhaps just to the region and you want the low-down on where to live. Here's a recap of some of the biggest cities and towns along Lake Geneva...
The Leman region is a great place to raise children, surrounded by countless cultural and sporting opportunities. Swiss international school students are able to apply to universities in Switzerland and worldwide, and do so espousing the many added benefits that come from having lived in such a beautiful, exciting place.

Geneva
Geneva is a great place to live for employees of some of the world's biggest international organisations (the UN, WHO…), as it is where many keep their headquarters. However, house prices in the city are high, and the motorways leading into it are always heavy with traffic. If you do want to work in Geneva, maybe it's time to be eco-friendlier and take the very reliable Swiss trains!
With its busy airport, Geneva is also ideal for people or families who fly regularly or travel for business.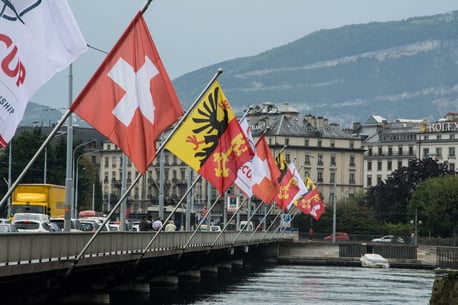 Lausanne
A lovely mix of old, cobbled streets and modern buildings, Lausanne spills from the hills down to Lake Geneva and is home to many expats. Vibrant and smaller than Geneva, it is a city suited to young adults and students who seek the benefits of city life but without Geneva's price tag (though house prices and rents are still high).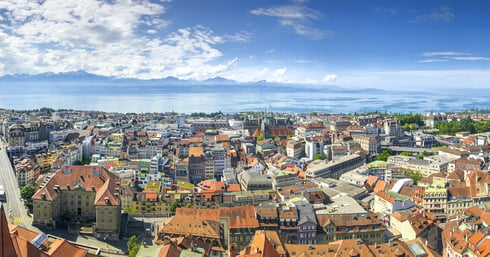 Vevey
This small town right on the lake's edge is charming in its safe and welcoming attitude to expats and locals alike. Positioned perfectly to see down both ends of the lake, Vevey has views that will make you sigh with delight. Its weekly markets, independent shops, museums and proximity to the mountains and airport make it the perfect mid-way town for young people, families, view-seekers and dreamers. (And celebrities – many settled near the lake between Vevey and Montreux, including Charlie Chaplin and David Bowie!)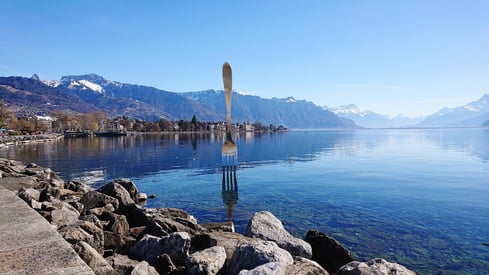 Montreux
Montreux thrives on its reputation as the glamorous host of the Montreux Jazz Festival and the Lemanic region's great Christmas Market, but at other times of the year, it is sleepy and elegant in a nostalgic way. For lovers of the old Riviera luxury and fans of Queen, Montreux is easily accessible and a good mix of high-low activity over the course of the year. With lake views and a beautiful boardwalk, it is surprising that rent, house prices and taxes are lower here than in any of the other cities mentioned above.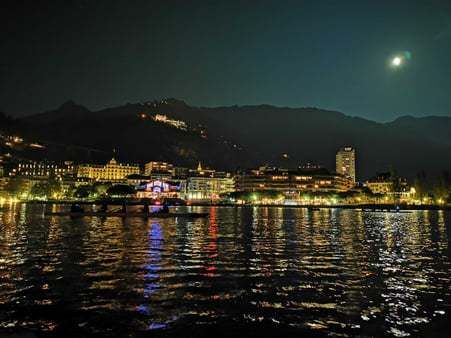 Villeneuve and Aigle
At the very end of the lake, dwarfed by the mountains that rise up on either side of the valley, these two towns mark a departure towards the Valais. Sports enthusiasts will love this corner of the Lake Geneva basin, a stone's throw from great climbing, skiing, paragliding and more. It's also ideal for families thanks to the number of activities, bike trails and things to do. Money also tends to go further the more your search draws you away from the lake.
French is the dominant language in all these towns, but there are great expat links in every area. Going to an international school is also a proven way to build up your network by meeting both Swiss and foreign families. Should students attend a truly 100% bilingual international school like Haut-Lac, they will be able to achieve fluency in both English and French with surprising speed.

Katie Harwood