Whilst many countries have a lengthy and distinguished boarding school history, few have one so illustrious and famed as the Swiss private boarding school. Here's why parents have long been choosing to send their children to live and study among the Swiss lakes and mountains in the heart of Europe ?
Swiss boarding schools are small
Unlike in other parts of the world, the private Swiss boarding school tradition is one of close-knitted, familial connection. And as the Swiss slogan goes - small is beautiful. Schools like Haut-Lac International Bilingual School run boutique boarding options centered on students, their futures and their best interests.
Rather than attend classes with 30 or more students, our boarders have small group lessons with a maximum of twenty classmates. As such, teachers can better differentiate their teaching based upon their students' learner profiles and give each and every one of them the space to shine.
Small classes and boarding numbers also boost our students' confidence, making sure none get lost in a sea of faces. Between staff and students, everyone at Haut-Lac knows everyone, and that's just the way we like it.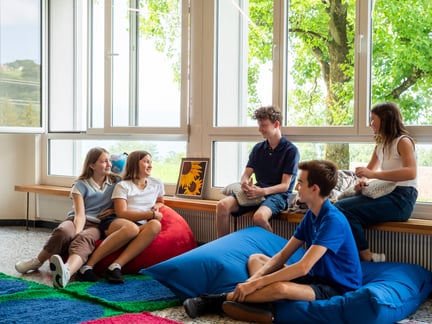 Switzerland's boarding school history boasts international attraction
Given the prestige and status often afforded to the 'Swiss boarding school' label, many families find they are providing their children with a powerful asset for the future by enrolling them into school in our wonderful country.
Other schools, universities and even businesses across the world are attracted by students with such an education. It opens doors for them, enabling them to get to where they want to go as they step out into the world.

Students develop strong relationships
With their fellow boarders, but also with this unique and often mysterious country. Living in such close quarters with friends fosters true, deep connections between students from the world over, which enables them to establish an extensive international network from a young age.
Whilst it encourages our boarders to make Haut-Lac and their boarding house a true home, the friends and acquaintances they make from every corner of the globe will also serve them well for the future.
Feeling so at home and comfortable in Switzerland can also be a major boost to students who envisage futures at the UN, the IOC, the Red Cross or other NGOs and multinational companies. Many of these have their headquarters in Switzerland and look favourably upon applicants who already have a knowledge of the land and can speak (at least one!) of the national languages.
It might be who you know, but it's also where you know!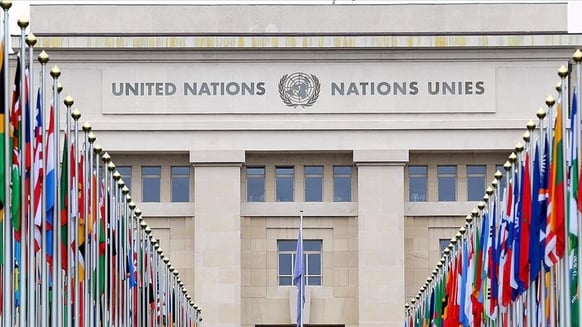 Students benefit from a myriad of exciting extra-curricular activities!
On top of networking advantages, Switzerland's natural landscape is another ideal reason to board here. From our base just above the blue waters of Lake Geneva, Haut-Lac boarding students have a world of possibilities and fun at their feet.
Being only a 30-minute and a 10-minute drive away from the mountains and the lake respectively, they are kept busy with the many options for skiing, snow-shoeing, ice-skating, hiking, swimming, water-skiing, paddle boarding, mountain biking and more.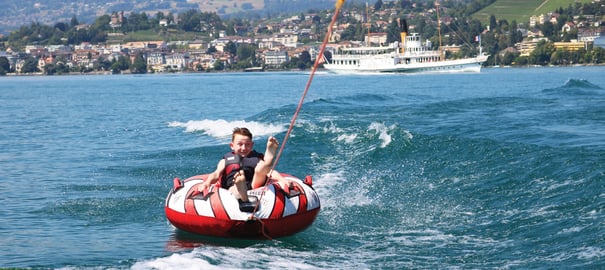 We are also perfectly situated for weekend trips to Italy, Germany and France, putting much of Europe within our students' reach. Switzerland is a jewel in Nature's crown and Haut-Lac's lucky boarders get to make the very most of it!
Katie Harwood