Did you know Haut-Lac International Bilingual school is in its 30th year?
As a result, we have built an extensive network of past students who have made their lives and careers in every corner of the globe.
Whether you spent just one year at Haut-Lac or your entire schooling from our Les Marronniers nursery to your graduation day with us, you are an Haut-Lac alumnus. The following benefits are therefore yours!
CURRENT STUDENTS – USE YOUR ALUMNI NETWORK FOR ADVICE
Before throwing that graduation cap in the air, our IB2 students are officially initiated into the Haut-Lac International Bilingual School alumni network. What opportunities does this offer?
By putting them in touch formally with our past students, the IB2s have a wide pool of contacts to reach out to for answers to any university or career questions.
Why walk into the future unprepared when there might be someone only an email or a call away who can offer guidance or clarity on your particular situation? Amongst our past students, we have start-up entrepreneurs, university and doctorate graduates, students who underwent internships and apprenticeships and many more pathways besides.
Getting in touch might help you make the difference in an interview or a portfolio, thanks to insider tips on how best to approach questions and formulate responses. The alumni might also be able to provide wavering students with the reason for picking degree A over degree B, or for bypassing university to take a different route entirely.
So, if you're stuck asking yourself some big questions, take a look at our network to see if Haut-Lac has an alumnus who can help you.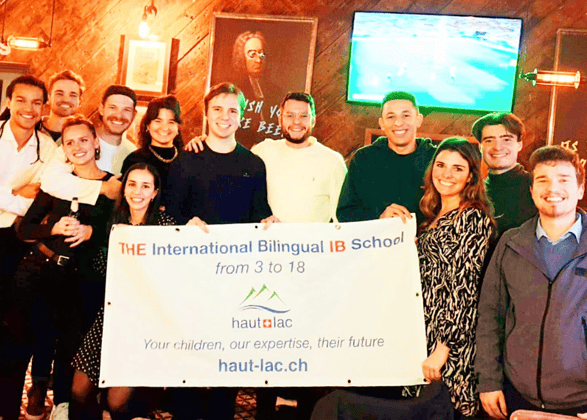 GRADUATES – GET IN TOUCH AFTER UNIVERSITY
The first hurdle is over. You've finished university, or your apprenticeship, and now you're facing the workplace a little nervous, a little scared, a little thrilled. But most importantly, with a lot of questions!
Once again, turn to your alumni network. Our oldest students are now in their thirties, with many years of life behind them and a lot of advice under their belts. They may be able to open doors or offer various forms of career assistance as you navigate the field you wish to be in.
They may also invite you to online career fairs or networking events, which could be possible fast lanes into your chosen industry. As stated on Novoresume, the careers blog, "[1]70% of the jobs are not even advertised on job websites and 85% of the vacancies are filled via referrals."
Those referrals could be made by our Haut-Lac alumni, so don't hesitate to get in touch!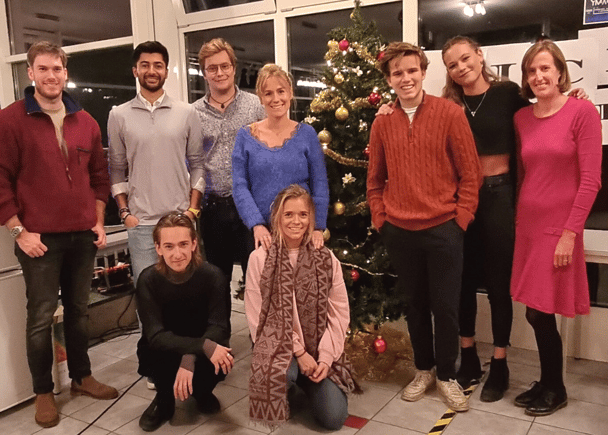 STUDENTS PAST AND PRESENT – REMINISCE OVER YOUR SHARED HISTORY
Leaving the comforting bubble of home or university to enter the working world can be hard. One of the nicest, yet undervalued, benefits of an alumni network is the sense of belonging it can provide at such times.
We all take different paths in life, so finding someone who understands exactly what you mean when you talk about the view from the Roches Grises terrace, or the joys of International Day, is special.
Once the excitement of graduating and getting new jobs passes, looking back at the road you've taken with other people who can share your memories is a delight. So, once you leave us to head out into the world, don't let that be it.
Contact Debbie to join us on LinkedIn, and come in person to share your stories at one of our alumni events.
We're looking forward to seeing you there!
Katie Harwood
Haut-Lac Alumnus
[1] https://novoresume.com/career-blog/networking-statistics