Will school be back to normal this year? Only time will tell, but whatever happens we can still approach the start of term in the same way. Here are 9 things IB students can do to help them get back into the school routine and start the year successfully.
Pick 2 or 3 study zones
Having a quiet place with minimal distractions at home is key to getting work done. However, this doesn't always need to be the same place. Simply switching from your room to the kitchen or even the Haut-Lac library is enough to stimulate your brain and help it retain information more easily.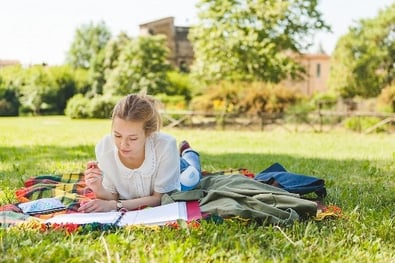 Create a disruption-free zone
According to several studies conducted in the workplace, it can take up to 25 minutes for people to get back to what they were doing after being interrupted. Disruptions can not only make you lose your train of thought, but also valuable time.
One very good way to limit disruptions in this modern age is to switch off and/or put away your phone and any other electronic devices before you start work. If listening to music helps you concentrate, feel free to do so but from your computer.
Plan your year
IB programmes are demanding and heavy on content, so make sure to plan your year. First make a note of all deadlines, revision sessions and exam periods, and then plan your work time and downtime around them, ensuring you leave enough time to complete everything so as to avoid unnecessary stress.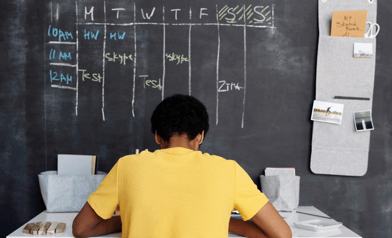 Create an after-school routine
As you move up through school, you will need to spend more time studying after school to ensure you are fully prepared for your next lessons. Not an easy task when your brain is full of the day's learning. So give yourself an hour to recharge, have a snack and then dedicate an hour or two to your studies before winding down again. It won't be easy at first, but stick at it and it will soon become routine.
Start small
If you're struggling to get back into study mode, or to start that big project or essay, try dividing your work time into short, digestible chunks. You will find yourself able to focus for longer and longer each day. This is also a great way to manage stress, as you'll become more organized and be able to work more efficiently.
Use class time wisely
Maths may not be your favourite lesson, but stay focused and ask questions until you're sure you've understood. The teacher is there to help you, so use them.
Similarly, if a class happens to end a few minutes early, don't just pack up and leave however tempting that option is. Go up to the teacher to clarify anything you aren't sure about, and then get started on the work as soon as possible.
With the information fresh in your mind, you will not only get your homework done faster but also have more time to get help during one of Haut-Lac's academic clinics or from the teacher in question.
Make a friend in each lesson
Making new friends can be quite daunting, especially in a new school. However, having someone to contact should you have questions about a particular piece of homework is extremely useful. You may even find yourself with a close-knit study group when preparing for your final IBDP or CP exams a few years down the line.
The Haut-Lac house structure is of great help with this. Students in any one year group are split into 4 smaller groups based on their Haut-Lac House (Jura, Fribourg, Valais or Bern), which makes it easier for them to get to know each other.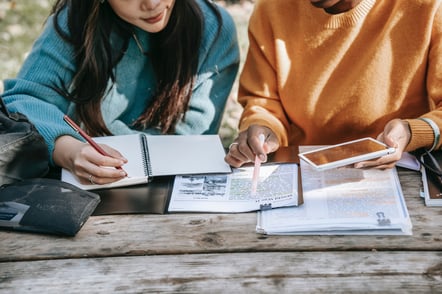 Look over your notes before bed
According to psychological studies, revising your notes just before bed does more than just put you to sleep. It actually helps you remember the information better, especially if colour code or highlight them. And it won't even take that long if you do it every day. You may also come up with a few questions to ask your teacher the next day.
Use bad grades as motivation
You got a bad mark. Time to take a step back and think about why. More often than not, you'll know the answer and therefore also what you need to work on.
If it's subject knowledge, go to an academic clinic or to the teacher in question and ask for further explanations.
If you ran out of time, be sure to start earlier on the next piece. Working under stress may work sometimes, but being able to go back to task with fresh eyes after a day or two also helps to spot errors.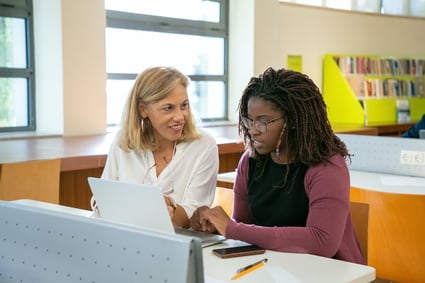 It may seem like a lot, but stick at it and you'll soon wonder why you didn't start these habits before. Even with less than a week to go before term starts, you'll find yourself better prepared to take on the new school year and really show what you can do.
We're looking forward to welcoming you all back at the end of August, and seeing you go from strength to strength throughout the year.
Bram Harton