Having been in the Swiss Riviera since 1993, Haut-Lac International Bilingual School has met its fair share of expat families over the years. And one of the key desires these international families shared was to impart a sense of their national culture(s) to their children. Here are some of their ideas and wise advice on how to do so.
It is important children know where they come from. Yet in a world where being a third culture kid (TCK) is becoming the norm, many children have difficulty identifying with any country, never mind their parent's homeland(s). That is why we have compiled the following list of suggestions to encourage families to help their children create and maintain that connection.
Anna from Germany – Enlist your kids to help you cook at least one national dish a week
"Ever since we moved to Switzerland, my son and I cook a typical German dish together on a Thursday night. Nothing fancy, but it helps him to connect with his origins, learn more about Germany and cooking at the same time! Our favourite thing to cook is jägerschnitzel and potatoes.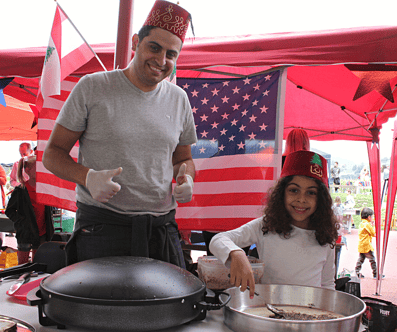 Arush from India – Encourage reading books by authors from your country or in your language
"My kids are now quite fluent in English and French and read books in both languages. However, I always encourage them to try books by Indian authors too. This helps them to gain a better sense of India, our customs and our stories."
Stacey from the United States – Discuss news stories together regularly
"Of course, the US is big news at the moment, but we don't always talk politics. Our topics are as lowbrow as they are high. I love to be able to talk about the zoo where a Giant Panda cub was born with my youngest child as I do the elections and Californian wildfires with my eldest. Often I let them pick a story and we'll talk about them together.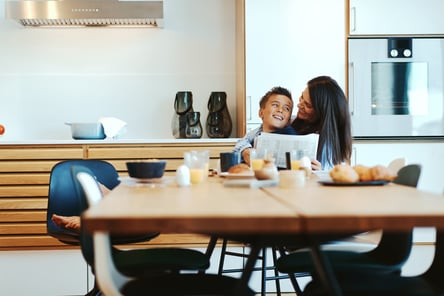 Matteo from Italy – Use social media or the PTA to find connections
"We have found many groups of Italians through Facebook and have even met up in person with some of the people we connected with online. The PTA is also a very busy place filled with international families looking to make more acquaintances!"
These are but a few of the ways expat families have found to bring their homes with them wherever they go. Hopefully, they will help you to instil your roots as a central tenet of your family life. However, now is also a wonderful time to discover the country you have moved to and embrace the internationalism that comes with expat life!
Here in Switzerland, the approach of winter is a perfect time to try fondue, take a crisp autumn walk by Lake Geneva and get excited by the dusting of snow on the mountain tops. We are a small country with a big heart, ready to welcome you in.
Katie Harwood