In today's interconnected world, a quality education transcends borders and opens doors to a multitude of opportunities. It is not one size fits all, but rather a personalised route to success based on each student's learning needs and future goals.
As such, Haut-Lac International Bilingual School in Switzerland gives high school students the choice between the International Baccalaureate (IB) Diploma Programme, the IB Career-Related Programme and the US High School Diploma.
Why those three? Because each one provides students with rigorous academic training and the much sought-after 21st century soft skills in a way that suits them.
PATHWAY 1 – The IB Diploma Programme
The IB Diploma Programme is renowned for its holistic approach to education, emphasizing critical thinking, research skills and community engagement. This programme, composed of two languages, a humanity, a science, a maths and an art, as well as the completion of an Extended Essay, a Theory of Knowledge course and a Creativity, Action, Service component, is delivered in a way that enables students to cultivate an international perspective while fostering their linguistic and cultural competencies for success in Switzerland and worldwide.
That's right, this renowned international diploma is recognised by universities everywhere. Why? Because of the broad knowledge, excellent communication skills, heightened adaptability and responsible nature shown by IBDP graduates in their life after school.
It's thanks to these skills that 61% of international diploma holders successfully pass their first year at the prestigious EPFL in Switzerland compared to only 43% of Swiss high school diploma holders[i]. Among the former are Haut-Lac's Class of 2015 graduate Camille, who went from a bachelors at the EPFL to a masters at Harvard and is currently completing a PHD at MIT.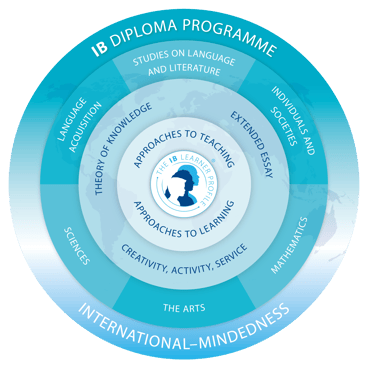 PATHWAY 2 – The IB Career-Related Programme
For students who are still undecided about their future after school, the IB Career-related Programme will enable them to seamlessly transition into higher education or their chosen profession.
By collaborating with the renowned, local university SUMAS, as well as Savannah College of Art & Design and Federation University, Haut-Lac's IBCP students are able to develop the academic knowledge and practical skills required for work or studies in Sustainable Management, Sustainable Tourism, Art & Design or International Sports Management.
The early industry exposure is, in fact, a major advantage for any student wishing to embark on a career in the renowned Swiss hospitality sector. And one that makes the IBCP qualification very popular with top Swiss Hotel schools like Ecole Hotelière de Lausanne (EHL) and the Glion Institute of Higher Education.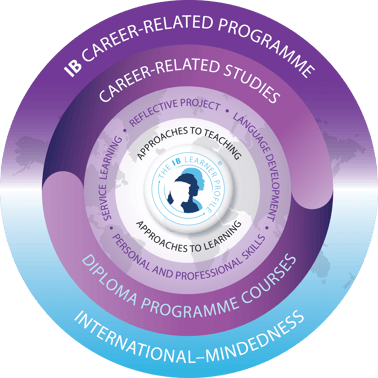 PATHWAY 3 – The US High School Diploma
Equally appealing for students wishing to study in the USA or Canada is Haut-Lac's High School Diploma option. This pathway enables students to obtain the credits required for the US High School Diploma by studying a combination of IBDP subjects without the added stress of the Extended Essay, TOK and CAS.
The emphasis is on developing a solid understanding of their subjects of interest whilst also acquiring the leadership skills and personal qualities that universities and employers alike value.
Of course, should they want to keep the doors open for potential studies elsewhere, they can opt for a double IBDP-USDP qualification.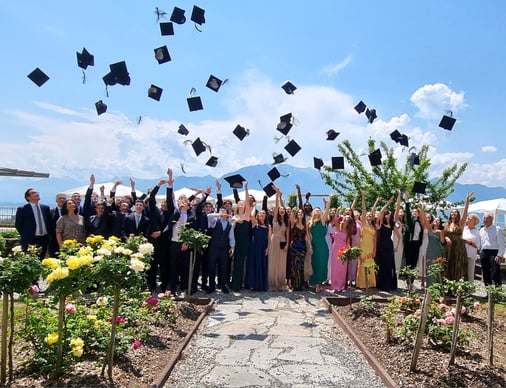 WHY HAUT-LAC AND SWITZERLAND?
Another of the distinct advantages of studying at Haut-Lac International Bilingual School is the exposure to a multilingual environment.
As a country known for its commitment to language diversity and for its status as a global hub, Switzerland an ideal place to learn multiple languages. And to practice them.
The same can be said about Haut-Lac. Proud of its Swiss heritage, the school works hard to ensure students get to use its two working languages, English and French, as much possible. This goes for those in both its bilingual stream and its predominantly English stream, as they interact with a student body composed of 33% English speakers and 26% French speakers at all times of the day.
In fact, most Haut-Lac graduates emerge as proficient bilingual or even trilingual individuals, a skill highly sought after in today's global job market. And by Swiss universities, which have welcomed 15% of Haut-Lac graduates every year until 2023 when then that figure jumped to a whopping 40%.
With languages under their belt and the help of a robust university counseling service, Haut-Lac students have all the resources they need to navigate complex university application processes in Switzerland and beyond. And to study degrees of their choice at renowned universities worldwide like the University of Geneva (Switzerland), Warwick University (UK), McGill University (Canada) and Brown University (USA).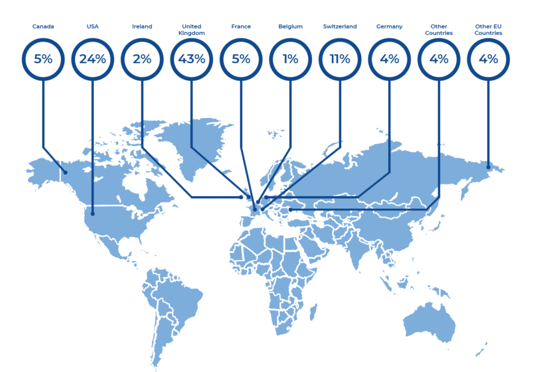 Haut-Lac Graduate University Destinations (2006-2023)
To sum up, studying the IB Diploma Programme, the IB Career-related Programme, or the US High School Diploma at Haut-Lac International Bilingual School is a gateway to a world of opportunities. The combination of academic excellence, international perspectives, language proficiency, and practical skills equips students to thrive at university and in the workplace both in Switzerland and on a global scale.
These programmes provide them with a solid foundation for success, nurturing each one's skills and talents so that they are prepared for the challenges of the future and poised to lead in an increasingly borderless world.
Emma Harwood
Haut-Lac Communications Coordinator
[i] https://www.24heures.ch/a-lepfl-les-suisses-sont-a-la-traine-343977574957