Everyone likes travelling. Whether it's to see family and friends or just to get away and breathe, it's most people's plan A. The problem, however, is that the perpetually flourishing hospitality industry is in great need of qualified hotel managers, chefs and other personnel to continue creating exceptional experiences abroad.
Sound up your street?
Well, you needn't wait until university to kick-start your promising career. You can get ahead of the peloton with International Baccalaureate career-related studies in hospitality management at Haut-Lac International Bilingual School in Switzerland.

SWITZERLAND AND HOSPITALITY GO WAY BACK
Switzerland's long-standing hospitality traditions date back to 1681, when the oldest, surviving European hotel opened in Basel. You might know it as the Grand Hotel Les Trois Rois, one of the world's leading hotels today.
Such a long history has provided Switzerland with ample time to perfect the "Swissness" that attracts visitors from the world over – Detail. Reliability. Excellence. And, of course, breath-taking views.
Add to this the fact it's splat bang in the middle of Europe and easily accessible from other major European travel destinations, and you've got a great springboard into practical hospitality experience.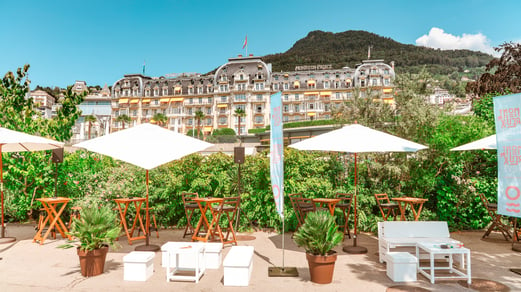 ( c) DolceRiviera
LEARNING FROM THE PIONNEERS
If it's one thing Switzerland has a lot of, it's hotel schools. The world's first-ever hotel school was, in fact, the École Hotêlière de Lausanne (EHL), on the shores of Lake Geneva.
125 years on, EHL continues to set the standards of excellence in hospitality as it combines Swiss academic rigor and industry know-how with creativity and innovation to prepare the industry leaders of tomorrow.
A mission it shares with the Swiss Education Group – an alliance of four Top 8 hotel schools on the Swiss Riviera.
That's five already, and I haven't even touched upon the many Swiss German and Italian schools.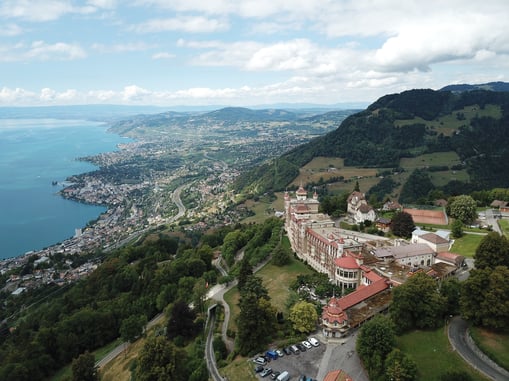 SECURING A PLACE AT A TOP SWISS HOTEL SCHOOL
I'm not going to go into the nitty gritty of admissions requirements and procedures. I'll leave that to you.
If, however, you want to up your chances of learning from the experts, you could always get a head start in your last two years of high school.
How?
By pursuing IB career-related studies in hospitality management at Haut-Lac International Bilingual School. A course recognised by all Swiss hotel schools, which prepares students for the academic rigour of university with three IBDP courses and the challenges of the workplace with practical work experience guided by industry professionals. All on the Swiss Riviera.
In other words, by getting the lay of the industry and of pioneering Swiss hospitality education methods before even applying to leading schools like EHL and SHMS.
EMMA DOWOU