In our previous article about the IBCP (

International Baccalaureate Career-Related Programme

), we explored the many ways in which the course prepares students for university. Conversely, if you want to know how it sets students up for a smooth and positive entrance into the world of work, read on...
Different from the IBDP (Diploma Programme)
Veering away from the traditional IBDP framework, the core components of the IBCP are where your vocational training begins. The IBCP covers everything from extensive work experience, to professional and practical skills development and research capabilities. What's more, the service learning element will help you to develop a deeper sense of community and cooperation. These tools will enable the confidence and maturity you display when handling adult situations grow steadily, both in and out of the workplace.
The IBCP will teach you what is expected in terms of attitude, behaviour and practical skills in the professional arena. As one student attests, "It introduces you to the real world. You have to learn a lot of other things, like… about getting jobs, creating your LinkedIn, how to market yourself, how to deal with people who disagree with you in a way that is productive…"
Such preparation will be visible in the assurance and ease you will demonstrate later in a job setting.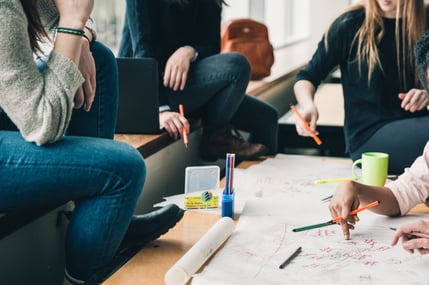 Unrivalled Experience
Sustainable business management encompasses a wide array of professional fields, so the choice of companies in which to do your work experience is extremely varied. Over the time the IBCP allocates to working in a professional situation, you will learn what it is like to work for a company, suss out what you enjoy and what you don't, and ultimately what to look out for in your next placement.
Students may not realise how important it is to gain experience in their field of interest. Therefore, as our higher guidance counsellor says, "The IBCP also benefits students whose desire it is to work before continuing their studies, a not uncommon phenomenon nowadays. Many employers are now looking for graduates with experience, which is exactly what they will get with the IBCP."
As a consequence, we are seeing a rise in the number of students undertaking a year of work before going on to university. "Students who decide to apply to university after some time in the working world will apply with all the benefits of a mature student and their experience will be viewed as an asset by the universities they apply to."
Once in a job, it is also common for these students to realise that the traditional university model might not apply to them, and as such elect to continue working instead.

Greater Hireability
Many companies are also waking up to the benefits of this new 'education to vocation' pathway. Engaging on the IBCP from a young age demonstrates strong commitment to your chosen field, which employers believe shows motivation and eagerness, two very attractive qualities in a potential employee.
Many companies are, in fact, keen to hire young people straight from school, some even reducing their number of graduate schemes in favour of 18+ apprenticeships. IBCP students would be eligible for the latter, a set-up that enables companies to raise and train a young workforce in their mode of operating from the very roots upwards. Such an opportunity is attractive to them and in turn makes the first step on the career ladder much easier for school graduates.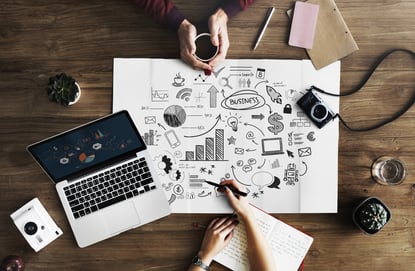 These are but a few of the many advantages the IBCP can provide students considering their future pathway. If you crave practical experience, enjoy developing social interaction skills, want to get ahead of the pack and secure your spot in the future of sustainability and business, consider the IBCP.
Modern, forward-thinking and exciting, the CP will teach you invaluable life skills, prepare you for what the world has to offer and encourage you to show what you have to offer the world.